The very idea of identity can be paradoxical. It affords a sense of belonging but also estranges people — should you not fit in — even from those who are closest to them.
In Parah's case, these people are four Form 5 students. The Instant Café Theatre's (ICT) award-winning play, directed by Jo Kukathas and written by Singaporean playwright Alfian Sa'at in 2011, managed to find both comedy and ferocity in a show that touches on race, nation and friendship. Nine years later, Parah still remains relevant in a country trapped in a world of racial splinters and echoes.
Therefore, ICT has decided to bring back one of its most seminal plays for a virtual restaging, due to Covid-19. Renamed Zoom Parah, the show will be streamed live via the newly launched digital theatre platform Cloud Theatre on July 25 (8pm) and July 26 (3pm).
Cloud Theatre was formed during the MCO to cater for arts practitioners to have a proper platform to showcase their work on.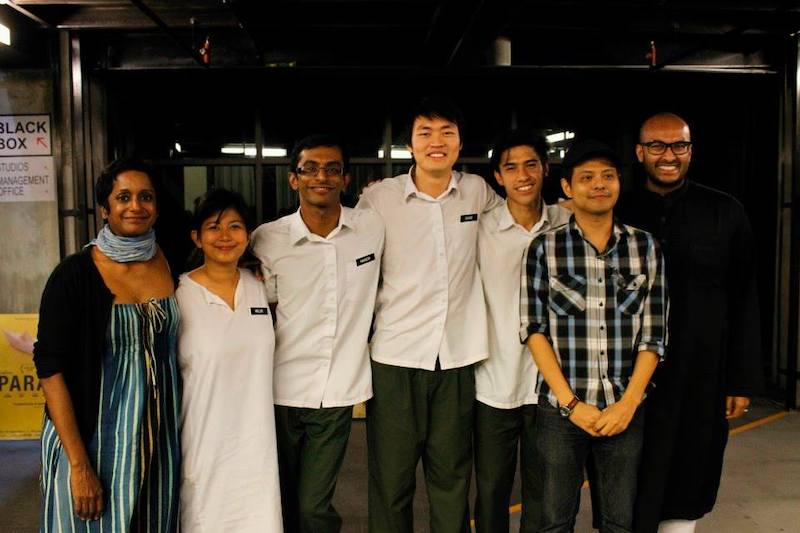 For those who haven't watched the play, Parah's main plot revolves around the controversy over the novel Interlok by Abdullah Hussain, which chronicled the story of a Malay, Chinese and Indian family in the years leading up to independence.
"You nampak kulit. Aku nak jadi kacang lupakan kulit, tapi bila aku nak lupa ada orang yang nak ingatkan. Why?", the famous line recited by Branavan Aruljothi who plays Mahesh in the play.
The book drew ire among the Hindu rights group for the "demeaning and insulting" portrayal of Indians when it was reintroduced to the Malaysian school curriculum.
The same controversy was what spurred Alfian, who was completing a residency with ICT, to write the play that examined a knotty subject that caused a tussle between the closest of friends. At the same time, the untimely death of Malaysian filmmaker Yasmin Ahmad — who produced the iconic and critically acclaimed Talentime — motivated Alfian to confront the racial struggles in Malaysia head on.
Tickets are on a pay-what-you-like basis, with RM5 as the starting point. The nearly two-hour play, which will be presented in Bahasa Malaysia with no subtitles, will feature the original cast namely Farah Rani (who plays Melur), Gregory Sze (Kahoe), Iedil Dzuhrie Alaudin (Hafiz) and Branavan Aruljothi (Mahesh). A post-show discussion on both days with the playwright, director, producer and actors will also take place. An online copy of the English text will be available during the show.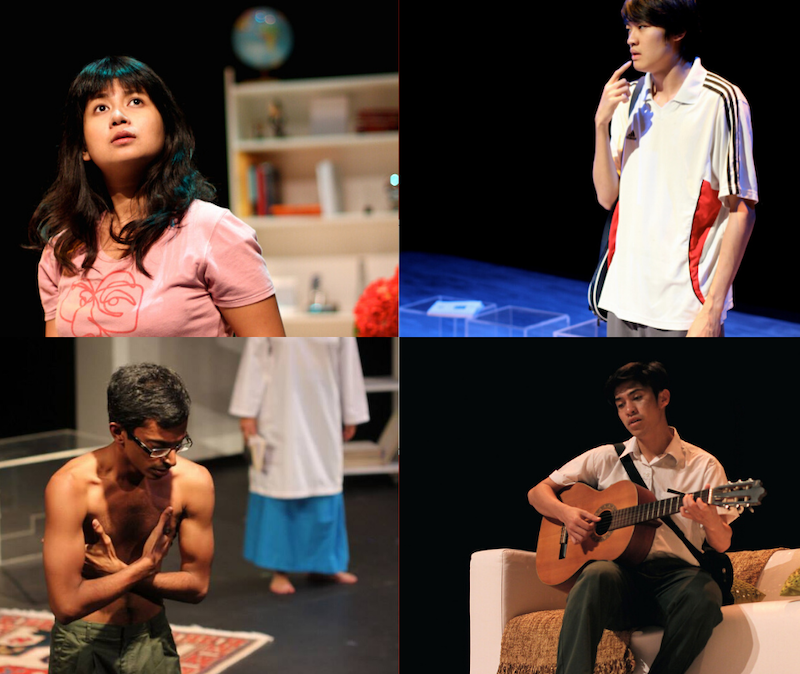 This is not the first time Parah has been restaged. After debuting at the Drama Centre Theatre in Singapore in 2011, and then Annexe Gallery, Central Market in the same year, the play was restaged five other times including two shows in Brisbane, Australia in 2013 and finally Damansara Performing Arts Centre later that year.
"In Malaysia, art, politics and life have an uncomfortable way of connecting. Instant Café Theatre's timely revival of Alfian Sa'at's play Parah will be performed live on Zoom via Cloud Theatre from the actors' homes to yours. Gather friends, watch, talk. What do we want our future to be?", said Jo Kukathas.
The worrying surge of xenophobia not just in Malaysia but also around the world as the result of our internalised racialised politics has urged ICT to stage Parah once again. While the cast admitted that the rehearsals were challenging, they hope that all viewers will ask the difficult questions that need answering after the show.
Stream 'Parah' here. Ticket prices (pay as you wish): RM5, RM10, RM30, RM50 and RM100.